Diabetes Management Clinic in Rocky Mount, NC
If you are seeing signs and symptoms of pre-diabetes or would like help managing your diabetes, contact Rocky Mount Family Medical today! For more information,

contact us

or schedule an

appointment online

! We are conveniently located at

804 English Road, Suite 100 Rocky Mount, NC 27804

.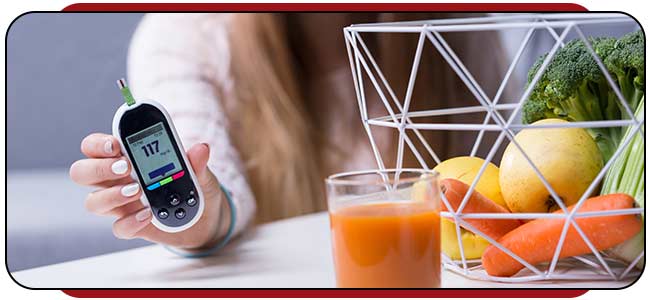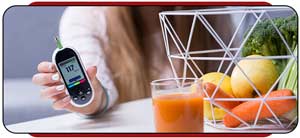 Table of Contents:
What diabetic services does Rocky Mount Family Medical provide?
What are the first signs of being a diabetic?
What are the symptoms of diabetes?
How common is diabetes?
What diabetic services does Rocky Mount Family Medical provide?

Diabetes is a medical condition in which the body does not properly process food for use as energy. Most of the food we eat is turned into glucose or sugar for our bodies to then use to produce energy. The pancreas, which is an organ that lies near the stomach, makes a hormone called insulin that helps the glucose get into the cells of our bodies. 

However, when you have diabetes, your body either doesn't make enough insulin or can't use its own as well as it should. This then causes the sugars to build up in your blood. Diabetes can cause serious health problems including heart disease, blindness, kidney failure, and lower-extremity amputations if not dealt with.

Diabetic management services that are offered here at Rocky Mount Family Medical include:

• Type 1 diabetes
• Type 2 diabetes
• Gestational diabetes
• Diabetes Risk Screening
What are the first signs of being a diabetic?

Diabetes mellitus refers to a group of diseases that affect how your body uses sugar (glucose).

The underlying cause of diabetes varies by type. No matter the diabetes you may have, it can lead to excess sugar in your blood. Diabetes symptoms may vary depending on how much your blood sugar is elevated. Some people, especially those that have prediabetes or type 2 diabetes may not experience any symptoms. In type 1 diabetes, as well as type 2 diabetes these first symptoms and signs are:

• Increased thirst
• Frequent urination
• Extreme hunger
• Unexplained weight loss 
• Presence of ketones in the urine
• Fatigue
• Irritability
• Blurred vision
• Slow-healing sores
• Frequent infections
What are the symptoms of diabetes?

If you are showing any of the following signs or symptoms of diabetes, you should call our clinic to talk to our diabetes management doctors about getting your blood tested:

• Urinate frequently
• Extremely thirsty
• Losing weight without trying
• Hungry
• Blurry vision
• Numb or tingling hands or feet
• Extremely tired
• Dry skin
• Sores heal slowly
• More infections than usual

Symptoms of Type 1 Diabetes
• Nausea
• Vomiting 
• Stomach pains

Type 1 Diabetes usually starts when you are younger, as a child, teen or young adult but can still happen at any age.

Symptoms of Type 2 Diabetes

Symptoms from type 2 diabetes can take several years to develop. Many don't even notice the symptoms; however, type 2 diabetes usually starts when you are an adult and because symptoms are hard to spot, it is important to know the risk factors of type 2 diabetes and to have annual checkups with your doctor to review your health.

Symptoms of Gestational Diabetes

Gestational diabetes usually does not show any signs or symptoms, and only happens to women during pregnancy. If you are pregnant, your doctor should be testing you for gestational diabetes usually between the 24-to-28-week mark of your pregnancy. If your test results do come back as positive for gestational diabetes, your doctor will walk you through what changes you need to make to help protect your health and your baby's health. 
How common is diabetes?

Diabetes is the seventh leading cause of death in the United States of America. Diabetes being the No. 1 cause of kidney failure, lower-limb amputations and adult blindness. In the last 20 years or so, the number of adults diagnosed with diabetes has more than doubled. To say that diabetes is common, is and understatement. More people than you realize are dealing and managing some sort of diagnoses of diabetes. Type 2 diabetes being the only type that is not curable, but manageable is probably one of the hardest ones to deal with, however many are able to continuously live with it and live a long life if managed correctly. This is why it is so important to talk to your doctor about your health and constantly get annual checkups to review your health and how to better manage your health.

If you are looking for a diabetes clinic in Rocky Mount, NC, Rocky Mount Family Medical Center is the right choice for you! We have a team of specialists who can help you diagnose and manage diabetes. For more information, call us or schedule an appointment online! We are conveniently located at 804 English Road, Suite 100 Rocky Mount, NC 27804. We serve patients from Rocky Mount NC, Nashville NC, Westry NC, Dortches NC, Red Oak NC, and Sharpsburg NC.