Stay Up To Date with Vaccinations in Rocky Mount, NC
Vaccinations are important to your health and the surrounding community. Come to Rocky Mount Family Medical to receive your next vaccination. Our doctors are here to help you stay up-to-date on your vaccination schedule. Book an appointment online with one of our professionals today or call our office for more information. For more information,

call us

or schedule an

appointment online

! We are conveniently located at

804 English Road, Suite 100 Rocky Mount, NC 27804

.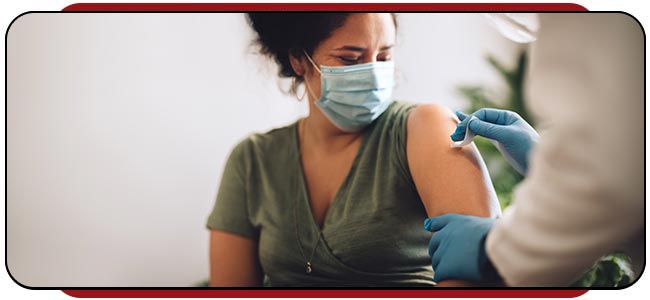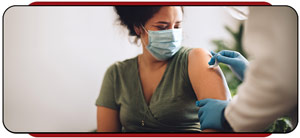 Table of Contents:
What vaccines do I need to update?
Why is it important to keep immunizations up to date?
Vaccinations are an important part of the wellbeing of every person. They prevent diseases such as polio and tetanus, and help us live healthy lives. Thanks to vaccines, many diseases have been eradicated, and with more being developed every year, more diseases are on the brink of extinction.
What vaccines do I need to update?

Measles, mumps, and rubella (MMR) vaccine — The MMR vaccine is typically part of the childhood vaccination series.

Vaccines to update include:
Pertussis (whooping couch) vaccine — Pertussis, also known as whooping cough, is caused by the bacterium Bordatella pertussis. Although pertussis vaccination is also part of the childhood series, experts now recommend that teenagers receive the vaccine again and that adults also get a boost once every decade. While whooping cough is not a big health concern for adults, infected individuals can pass it to young children and infants, for whom the infection may be fatal.

Tetanus vaccine — Tetanus is a common disease and can be acquired as easily as stepping on a rusty nail. If you cannot remember when you had your last tetanus shot, as long as it has been more than three to five years since the last one, you can get it again without adverse effects.

Flu shot — Every year the flu leads to thousands of illnesses and some deaths.

Shingles — If you're over 60 years old, get a shingles vaccination. It reduces the chance of acquiring shingles and the associated pain. Adults who have already had shingles may want to get the vaccination to provide protection against a recurrence.

Chicken pox — Also called varicella, it's a good idea to get this vaccination if you have never had chicken pox or the vaccination.

HPV — Vaccinating against the human papillomavirus (HPV) may help to prevent certain types of cervical cancers.

Pneumonia vaccine — All children get the pneumonia vaccine, and it is available for adults as well. 
Why is it important to keep immunizations up to date?

It is important to stay up-to-date with vaccinations for many reasons, including:

• Most adults are not aware of the many vaccines recommended for them. In fact, only about 20% of adults are actually up-to-date, leaving many adults vulnerable.
• Although most adults know they are recommended to receive influenza vaccine each year, they may not be aware of other vaccines that might be recommended for them to prevent tetanus, diphtheria, pertussis (whooping cough), pneumococcal disease, shingles, hepatitis A and B, meningococcal disease, measles, mumps, rubella, and human papillomavirus.
• Vaccines can help prevent adults from spreading a severe illness to the people around them, including friends and family. For example, getting vaccinated against pertussis can help protect new babies in the family from this serious disease. And, influenza vaccination reduces the risk of spreading illness to family members like infants and elderly people who may be more vulnerable to severe complications associated with influenza.
• Vaccines can also prevent complications of infections that sometimes occur with a vaccine-preventable disease, such as damage to the eye from shingles or heart attacks brought on by influenza illness.
• Adults need vaccinations based on their age and health conditions. Some health conditions, including diabetes, heart disease, and lung disease, increase a person's risk of severe illness from vaccine-preventable infections.

If you or someone you know is in need of vaccinations, come to Rocky Mount Family Medical today! We have a team of professional and caring staff who are experienced in giving vaccinations. To talk with an expert, contact our office today. For more information, call us or schedule an appointment online! We are conveniently located at 804 English Road, Suite 100 Rocky Mount, NC 27804. We serve patients from Rocky Mount NC, Nashville NC, Westry NC, Dortches NC, Red Oak NC, and Sharpsburg NC.