Employer Services Questions and Answers
If you are in need of any employer services that are required of you before you are hired or while you are on the job, book your appointment with Rocky Mount Family Medical. We can offer you high-quality occupational services in a timely manner! For more information,

call us

or schedule an

appointment online

! We are conveniently located at

804 English Road, Suite 100 Rocky Mount, NC 27804

.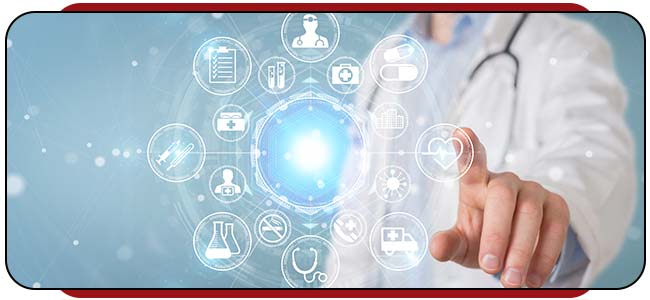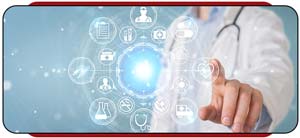 Table of Contents:
What employer services does Rocky Mount Family Medical provide?
Why should I see a doctor for pre-employment?
Should I see a doctor if I get hurt at work?
What medical information is an employer entitled to?
What employer services does Rocky Mount Family Medical provide?

At Rocky Mount Family Medical, we have the ability to customize an employer services health plan unique to your individual goals. Corporate protocols, follow-up procedures and even return to work policies can easily be handled while billing whomever the employer refers. Our convenient and experienced clinic offers your employees the ability to get treated quickly and on the way to recovery so they can get back to work faster. Our physicians at Rocky Mount Family medical are experienced with employer services health and understand the importance of clear communication and the need to get your employees treated and back to work in a timely manner. 

Our employer services that are offered at our clinic include:

• Worker compensation
• DOT Physicals
• Drug and Alcohol Screenings
• EKGs
• Hearing Tests and Exams
• Immunizations and Vaccinations
• TB Testing (one-step, two-step, and QuantiFERON TB-Gold)
• Vision Testing (Snellen and Ishihara)
• Work-related Physicals
• X-rays
• Biometric Screenings
Why should I see a doctor for pre-employment?

Each employer health assessment will involve a number of varying aspects depending on the job you are applying for or are employed for and the organization in question. You will be required to fill out a health assessment questionnaire and undergo a medical exam by one of our qualified healthcare professionals at Rocky Mount Family Medical. 

Medical checks on employees are usually required for certain jobs to help assess the risk of hiring the employee. Good employers take their duty of care towards their workforce seriously, but this we mean they understand what risks prospective and existing employees might have gone through, and a pre-employment medical exam helps to manage these risks in the workplace with the aim of avoiding any illnesses or injuries to the applicant or employee. 

Not only that, but some places of work have legal requirements and standards that must be met before you can be officially hired. 

The pre-employment medical exam is a part of the employment process and can be used to assess the suitability for the position and physical work environment for which you are applying and being considered for. This is to ensure you are not at an increased risk of any injury or illness to yourself or other employees while on the job in this position. 

A few things that are normally involved in a pre-employment exam include:

• Medical exam
• Work fitness assessment
• Any other assessments
• Chest x-rays
• Blood tests
• Urine drug screens
• Alcohol breath test
• Audiometry
• Spirometry
• Manual handling assessment
• Fitness test
• MRI or ECG
Should I see a doctor if I get hurt at work?

Absolutely yes! You should seek out medical treatment immediately for any injury, even if you may deem it as minor. This means going to see a doctor immediately after the work-related incident or accident occurred or at the first sign of any symptoms that could be due to your work duties or to any toxic exposure when you were on the job.

This will help you to get diagnosed and treatment faster than pushing it off, or even save your life if it is something life or limb-threatening.
What medical information is an employer entitled to?

Fears of how your medical conditions (If you have one) might affect your ability to work or at what could cost the business in reasonable adjustments needing to be made are understandable. However, for most employers, they would rather you be upfront and honest about such situations and be able to work with you to offer you an easier transition then hiding it and hurting both you and others down the road.

Employers can ask certain medical questions when it comes to your health background to determine if they need to make any reasonable adjustments for you if you are hired, a few of these may include:

• An adapted working environment for the employee
• Flexibility in your working day
• Extra resources to help you perform your role easier and more efficiently

Questions can also be asked for monitoring purposes. This may include questions in relation to recent absences, or how the employee is currently finding their working arrangement. An employer may also ask questions about your medical conditions if it is thought that the condition may affect the employee's ability to do their job properly.

If you are looking for employer services near you in Rocky Mount NC, Come to Rocky Mount Family Medical Center. We are conveniently located at 804 English Road, Suite 100 Rocky Mount, NC 27804. We serve patients from Rocky Mount NC, Nashville NC, Westry NC, Dortches NC, Red Oak NC, and Sharpsburg NC.