Family Doctors Accepting New Patients in Rocky Mount, NC
If you are looking for a family doctor that is accepting new patients in Rocky Mount, NC, look no further and visit Rocky Mount Family Medical today. Our medical professionals and doctors are pleased to fulfil your health care needs. For more information,

contact us

or schedule an

appointment online

! We are conveniently located at 

804 English Road, Suite 100 Rocky Mount, NC 27804

.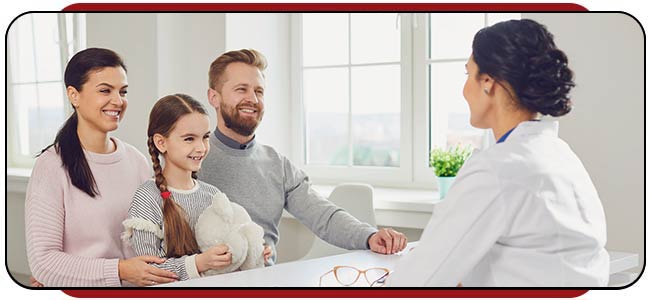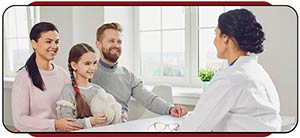 Table of Contents:
How can Hormone imbalance affect weight loss?
What are the signs of hormonal imbalance?
What are the common hormonal imbalances that affect weight loss?
How can Vive help me lose weight?
Finding a family care doctor in your area who us not only a good fit for you and your family, but also accepting new patients may not always be easy! If you are finding the process of searching for a new family care physician challenging, we welcome you to consider our family care clinic at Rocky Mount Family Medical. Our family care providers have an abundance of experience and expertise in managing and providing treatments including complete family care, women's health, men's health, laboratory services, radiology services, coagulation clinic, diabetes, and much more.
What does a family care doctor do?

Family care physicians provide care to individuals of all ages. These generalist medical care providers treat chronic conditions, evaluate symptoms, offer preventative care, and let their patients know when they need to see a specialist.

Family care physicians usually work in a community health setting delivering a wide range of medical care services amount other things, they usually offer:

• Routine checkups
• Health risk assessments
• Immunizations
• Screening exams
• Healthy lifestyle counseling
• Treatments of common chronic conditions

Family care medical professionals like our physicians can also prescribe refills for medications to help treat any chronic conditions, and are often coordinating with many specialists to help provide the utmost ultimate medical care for their patients.
What is the difference between a family care and a primary care?

The healthcare industry offers many titles and names for clinics and physicians like primary care and family care. These medical professionals that work in these fields have all been trained with similar qualifications, but which one is right for you and your family?

Primary care practitioner refers to these many types of medical professionals:

• Family medicine practitioner
• Nurse practitioner
• Physician assistant
• Internist
• Pediatrician
• Geriatrician

Primary care providers treat a variety of health issues and can help coordinator any medical care treatment that is needed with the specialist.

A family care physician can care for anyone in the family from infants to seniors. They are often the doctor you go to for minor problems like an injury and major problems like high blood pressure.

Many families care and primary care physicians offer the same services as well as can take care of individuals from any age.

What can you do to find a good family care physician?

Your family doctor is the one person you turn to when it comes to any of your own personal health concerns as well as any health concerns of your family members. When looking for a family care physician and clinic, there are a few highly effective and healthy habits that you should look out for and even ask about when interviewing new family care physicians:

1. Does the clinic accept your insurance or do you have to pay out of pocket?
2. Do they speak your foreign language?
3. How do they approach the patient-physician relationship at the clinic?
4. How does each clinic handle emergencies?
5. Am I able to contact you by phone or email with any non-emergency questions? If so, how long should I wait for a call back?
6. If you are unavailable at the time of scheduling an appointment, am I able to see another physician at the clinic? If so, who exactly?
7. Does the clinic keep paper or electronic medical records?
8. Are there any online resources available with additional information about the clinic as well as the staff that I can read?

All of these are fantastic questions to seek out the most qualified family care doctor that will work the best for you and your family's healthcare needs.

Where can I find a family care physician who is accepting new patients?

If you are searching for a family care physician or family care clinic in Rocky Mount, NC, or surrounding areas, a good place to start can be by asking friends or family, even colleagues and other healthcare professionals in your life for any recommendations they many have for clinics or doctors.

If you have medical insurance, your insurance company may also have a list of family care providers who are currently accepting new patients in your area. If these do not provide useful results, a simple google search is always a great start to finding local family doctors or clinics in your area.

As you are looking for a family care physician who is accepting new patients, it may also be helpful to consider the types of qualities, experiences, and expertise you would like in your family care physician as well as the clinic itself.

We welcome you to give us a call at Rocky Mount Family Medical in Rocky Mount, NC, as our family care physicians are accepting new patients! For more information, call us or schedule an appointment online! We are conveniently located at 804 English Road, Suite 100 Rocky Mount, NC 27804. We serve patients from Rocky Mount NC, Nashville NC, Westry NC, Dortches NC, Red Oak NC, and Sharpsburg NC.